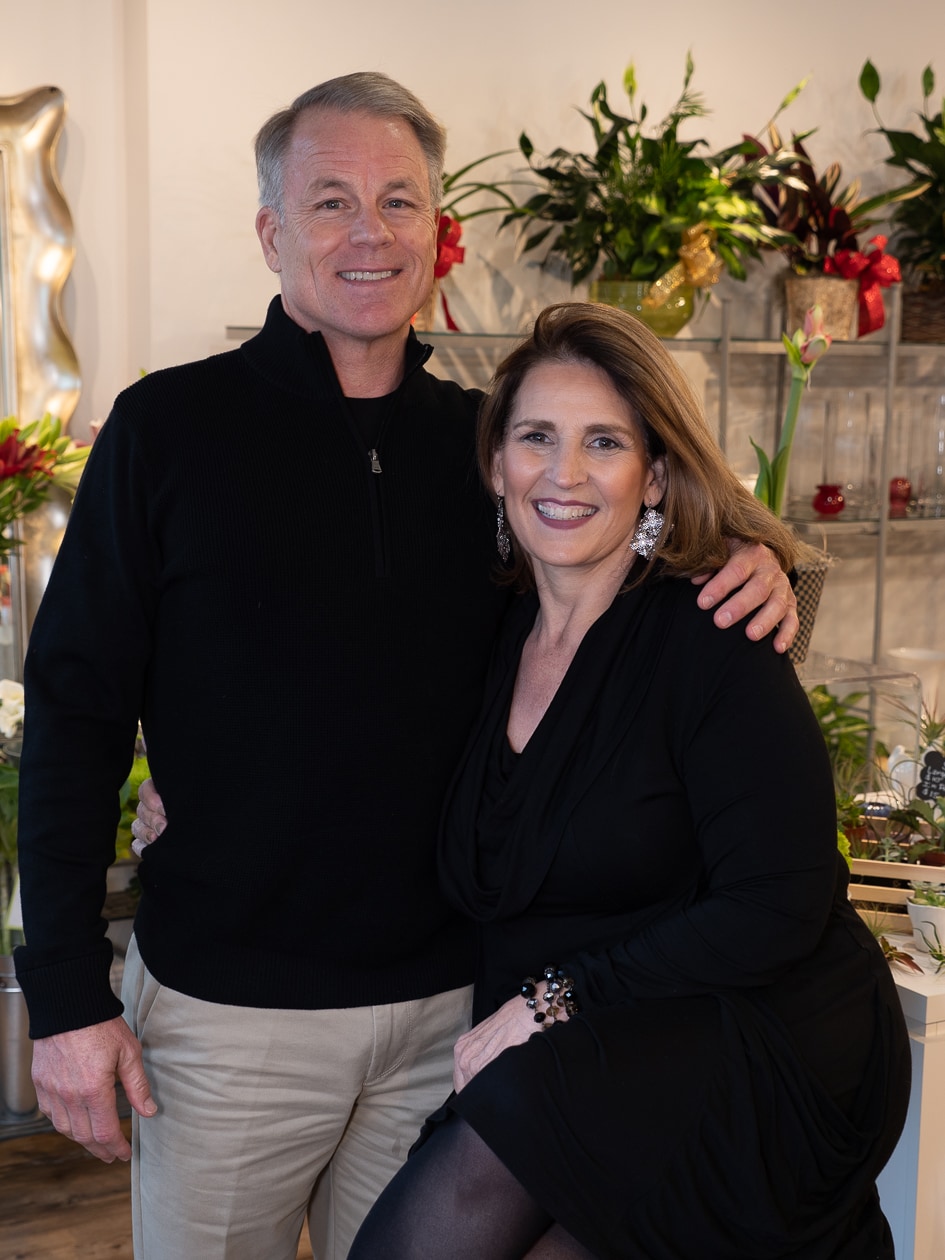 My love of flowers started with childhood memories of my Mothers and Grandmother's beautiful fragrant flower gardens. As a child, my 'Mamaw' would show me how to care for her gardens and always invited me to take cuttings as a reward after working the flower beds together. She felt that God shows his beauty, strength and grace through nature and I must agree. My most vivid sensory memory was that of taking a little nap in a warm sun filled mossy area beside the rows of spring hyacinths and daffodils. I can still recall the fragrance in my dreams....intoxicating.
Today I am living this dream of being the proud owner of Tiger Lily Florist, being behind the scenes in design and as GM since 2008. We love filling the Lowcountry homes, private gatherings, memorial homecomings, churches, hotels, restaurants, offices, corporate events and weddings of Charleston with beautiful florals. My very professional and talented team of designers and staff make Tiger Lily the forerunner in our market. We are always gathering new inspirations for our Lowcountry clients. From classic traditional to current Pinterest innovative styles,Tiger Lily is one of the few 'full service' florists in Charleston. As they say, 'You never get a second chance to make a first impression". This is our promise-"To give our clients the most friendly and outstanding professional service with our gorgeous fresh floral designs" and...make your floral dreams a reality.
Recently married, Jon and I, personally enjoyed the excellence of our Tiger Lily Weddings division on our special day. I can honestly say, (and we hear it often with folks taking the time to call, email, and send hand written personal notes) that Tiger Lily is the best choice you can make for all your events and florals. Yet, another reason Jon and I chose to love a business that has been part of the Charleston community since 1996. Thank you Manny and Clara Gonzales for allowing me to continue your dreams to further blossom!
Let us showcase your sentiments of grace and beauty through florals designed by the incredible talents of our Tiger Lily design team. Oh and fun and affordable Monthly Workshops, Local Foods baskets, Baby Baskets and fresh new floral designs!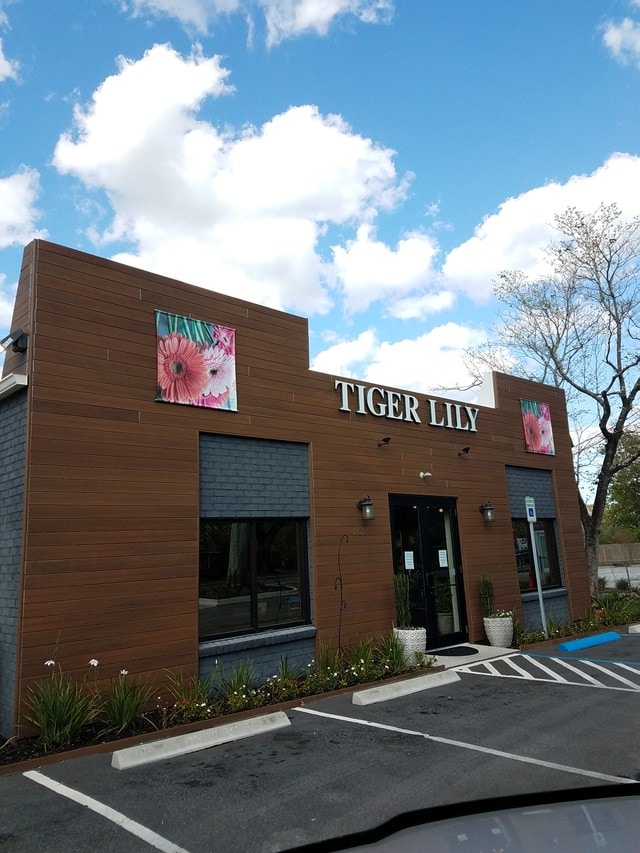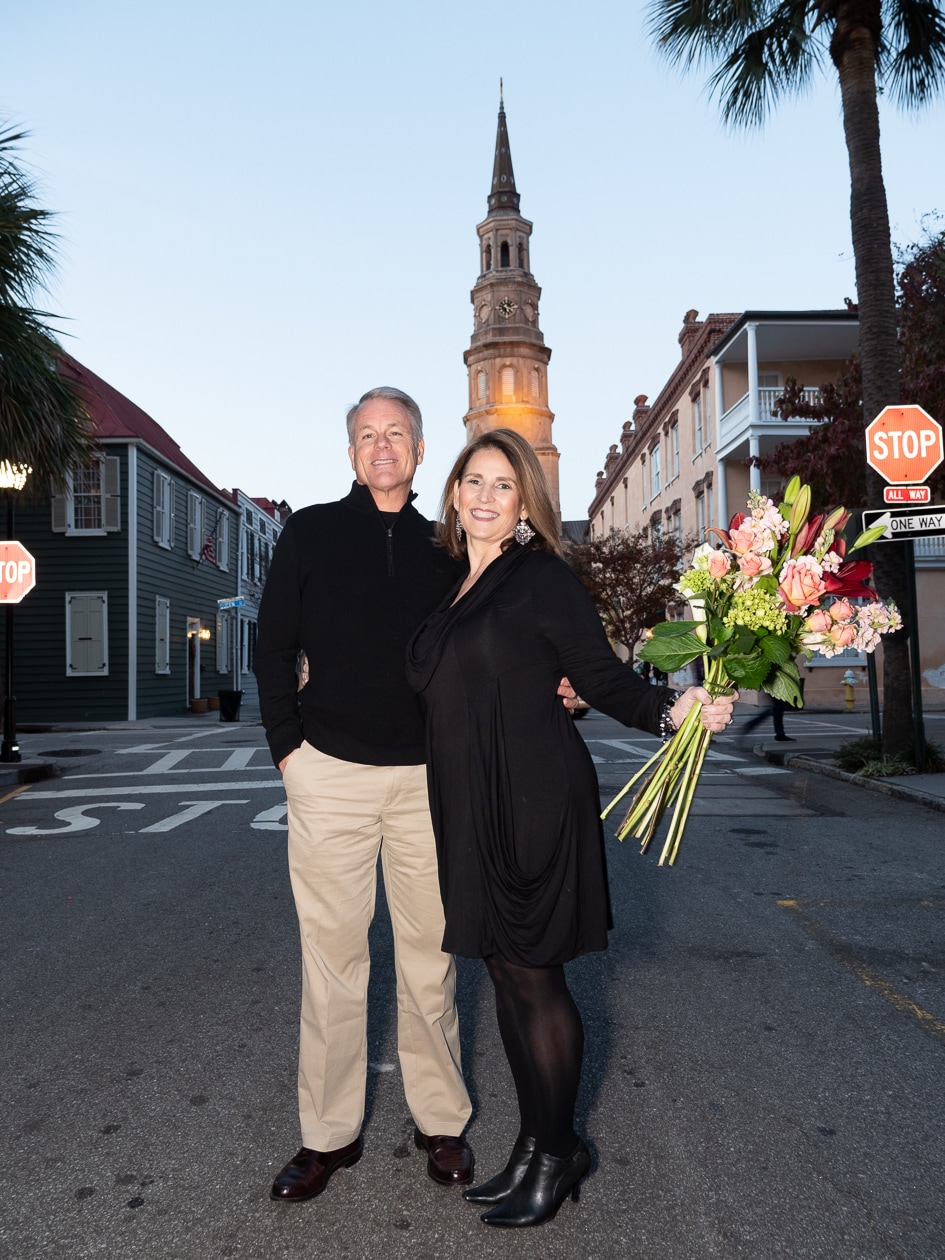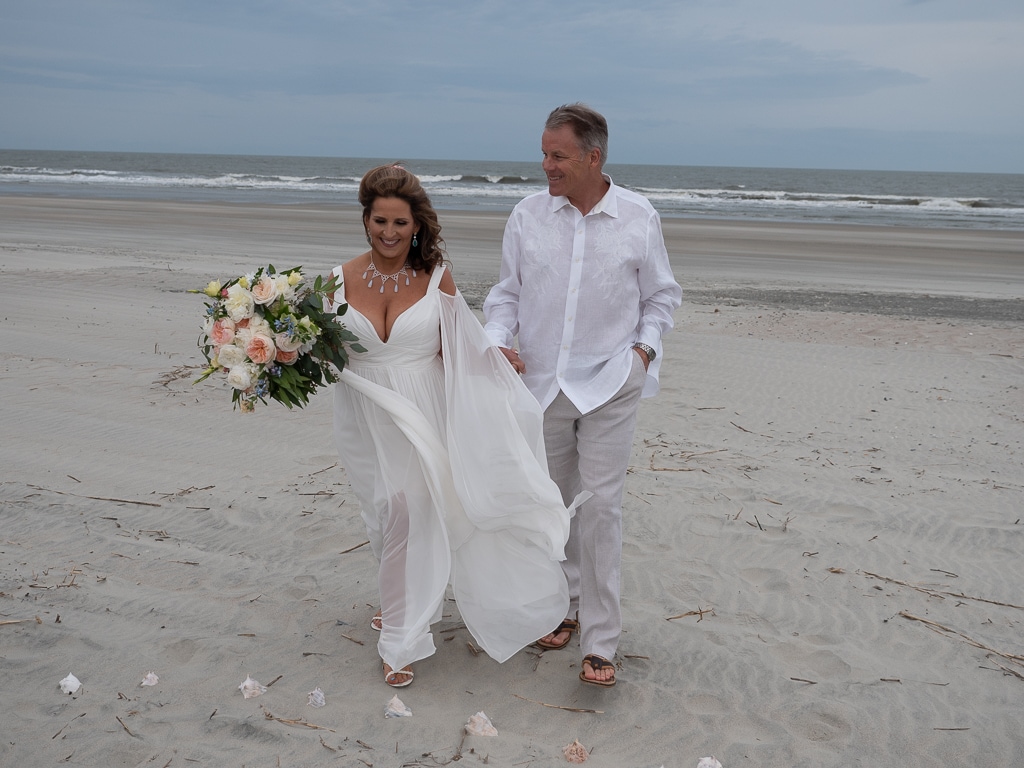 Founders Manny and Clara Gonzales-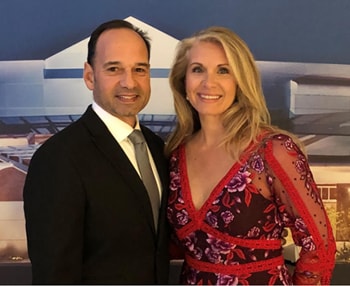 Manny and Clara left their corporate jobs in 1996 to start Tiger Lily Florist with one mission: Be The Best Florist in Charleston. It was a small shop, Clara made the designs, Manny made the deliveries. It was simple, difficult and fun.
As a young couple Manny and Clara threw themselves into their new adventure. After that first year, the folks of Charleston started noticing the striking floral designs and excellent customer service. Charleston's finest hotels, restaurants and offices began ordering flowers from the little shop on King Street. The fine folks of Charleston became regulars, and our wedding designs grabbed the attention of bridal couples. Three years after they opened, Tiger Lily was voted "Charleston's Best Florist" by the Charleston City Paper. They have since won that award every year since then!
Rapid, sustained growth continued for Tiger Lily as well as more prestigious awards. Charleston's Small Business of the Year, National Retail Florist of the Year Runner-Up, South Carolina Business Persons of the Year 2nd place, and many more. Magazine covers, speaking engagements, media coverage, even a google commercial have featured Tiger Lily. People often asked Manny and Clara for the "secret to success". It sounds corny but it's true: People. The amazing customers and incredible staff of Tiger Lily.
In 2008, Lisa Holmes joined the staff as a part-time wedding designer. She shared the Tiger Lily passion for flowers, service and customer service excellence. Her extensive sales management background, love of creative florals, eternal work ethic and positive 'can-do' attitude led her to become our General Manager of Tiger Lily. This was the post recession era, and like most businesses, Tiger Lily struggled along with the economy. With Lisa's help and guidance, Tiger Lily made it through the recession, and transformed itself in the process. Tiger Lily is known nationally in the floral industry for innovative best practices. Lisa was critical to Tiger Lily's survival and success through the recession. In 2015, Lisa left Tiger Lily with a teary goodbye, to move with her husband Jon to the wild west of Utah. As she left, she promised "I'll be back…".In 2018, Jon and Lisa moved back to Charleston, and Lisa fulfilled her promise of return. The Comeback Kid is now the owner of Tiger Lily, running the operation on a daily basis. Watch out for great things with Tiger Lily's as she continues to lead us into the future with her innovations.

To Tiger Lily Staff,

Today I received a photo of the flowers you sent to my Aunt. They are lovely; just what I hoped they would be. Thank you. I wish you would open a shop in Indianapolis!
Sincerely,
AJ
Greetings.

As a relative newcomer to Charleston finding out where the 'right' place to shop eat dry clean etc has had me somewhat distracted. I can now add to my list of "where to go" --Tiger Lily as THE place for flowers. Recently I celebrated a birthday and was the lucky recipient of a bouquet from your studio. Not only was it beautifully arranged, but everything from the packaging to the lovely lady who delivered it was simply perfect. Best of all however is how the flowers have held up. All are still as fresh as the day they were sent.
Most sincerely,
SP
I just wanted to say thanks so much! The arrangement was delivered right on time and was beyond beautiful. I have used ProFlowers and other web sites many times in the past…never again. Tiger Lily is the number to call!
Thanks again!
ML