Mount Pleasant, South Carolina
We deliver flowers to Mt Pleasant everyday! It's only 5 minutes away and many of our best customers live or work there. Below is a brief history of Mt Pleasant along with some quick pics we took.
Mt Pleasant is a historic community located just across the Cooper River from downtown Charleston.  Native American See Wee and Wando tribes lived, farmed and hunted the lands for thousands of years.  In the 1600's,  the King's Highway (now HWY 17) was created linking major sea ports along the East Coast.  Mt Pleasant was where travelers caught the ferry back and forth across the Charleston Harbor to downtown Charleston.  At the time, Charleston rivaled New York as the most important city in America.
Mt Pleasant suffered greatly during the Civil War, as many battles were fought among it's plantations and woods.  For the next 100  years, Mt Pleasant remained a small bedroom community of Charleston.  As Charleston's renaissance began in the 1980's, Mt Pleasant became an extremely popular place to live.  With available land, proximity to beaches, pristine rivers and just a bridge away from downtown Charleston, Mt Pleasant became the 4th largest municipality in South  Carolina.  Population more than double to 72,000 since 1990.
Mt Pleasant still features a short ride to beaches and Charleston, along with rivers teeming dolphin and gamefish.  Historic plantations such as Boone Hall now offer tours and fresh local produce. Mt Pleasant also offers excellent schools, shopping, golf, dining and a vibrant nightlife.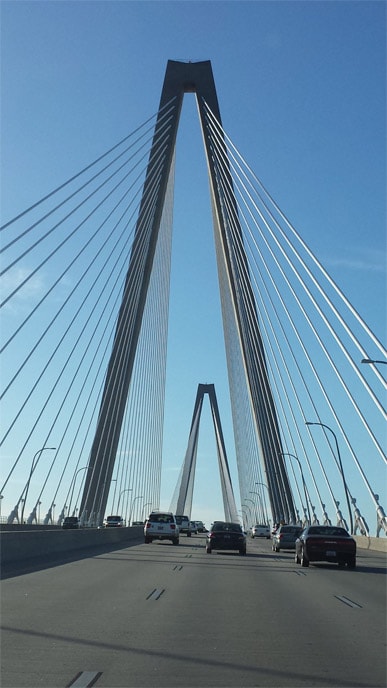 The Ravenel bridge, completed in 2005 connects Mt Pleasant to Tiger Lily's downtown Charleston location. Every spring, over 30,000 runners and walkers complete the "Cooper River Bridge Run" 10k race. The race starts on Coleman Blvd in Mt Pleasant and finishes at Marion Square in Charleston.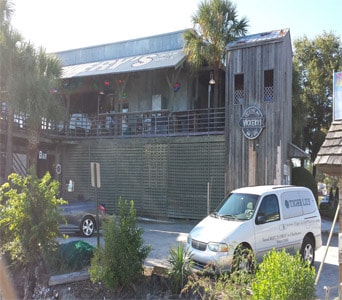 Vickery's on Shem Creek is a great place to dine and watch the sunset. Order the Fried Oyster Caesar Salad, it's not on the menu, but they'll make it and it's amazing.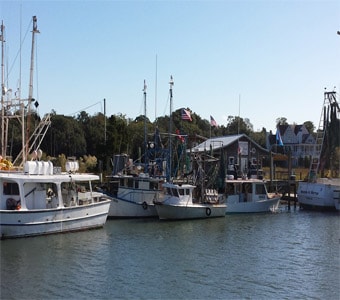 Shem Creek has been South Carolina's shrimping and commercial fishing headquarters for decades. A quick left out of the creek and the open ocean is just minutes away. Environmental issues, fuel prices and imported shrimp have made this industry tough. Although there are fewer boats every year, you can still walk to the dock and buy shrimp and flounder straight off the boats. Remember the Mt Pleasant Mantra: Friends don't let friends eat imported shrimp!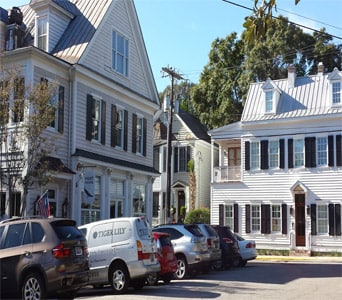 The historic Old Village of Mt Pleasant is over 300 years old. Almost every street ends at the harbor,you can still get a milkshake at the drug store counter and there's an Inn above the Old Post House restaurant.