Shop by: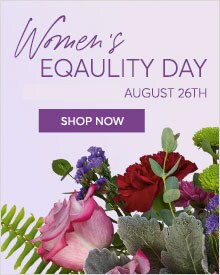 Tiger Lily Florist
Botanicals do more than just brighten up a room with color and living energy. Along with being pleasing to the eye, they bring real health benefits to your body. House plants make people feel calmer and more cheerful. Perfect for a low light area and easy maintainence. You can't go wrong with a beautiful potted live plant! Send a long lasting plant and make someones day. Tiger Lily is known for our beautiful botanicals featuring gorgeous orchids in elegant whites and colorful unusual colors!
Prom, Corsage and Boutonniere Collection
Tiger Lily's corsages and boutonnieres are custom made by our talented floral artists just for you. All wrist corages are presented on a comfortable and stylish wristlet and hand boxed and wrapped. 10 day advanced order advised. Limited quantities available. Pick up only at either our downtown location open M-F or our James Islandlocation open M-F and on Saturdays 9 Am-1PM.
Funeral Flowers
Tiger Lily Florist has been sending your love with sympathy floral's for over 25 years. We service all local Charleston funeral homes in Charleston. We can create anything your heart desires and if you do not see what you are looking for please call us and we will do our best to design your sentiments. Tiger Lily is Charleston's trusted florist in the Lowcountry, especially when it is close to your heart. We have access to all funeral homes anytime and can deliver your arrangement when needed. If your service request is within 2 hours of a service time we recommend sending to your loved ones home.
Everyday Classic Collection
Our Everyday Lowcountry Classics Collection features our freshest -just -arrived -blooms which are artfully hand designed just for The Lowcountry. Our wildly talented floral artists create the majority of our exclusive designs in an 'all around style' to appreciate gorgeous flowers from all views. Why choose Tiger Lily? TL only designs with premium flowers, not 'budget filler flower designs' from national stock photos.' Our flowers arrive multiple days a week from both local farms and flown in overnight from the fields of Holland, South American, Ecuador and California. Don't see what you had in mind? Please call us at 843-723-2808 and speak directly with our sales team or designers so that we may design or special order something especially for you or your recipient. We LOVE creating your custom design!
Monthly Workshops
Workshops For Everyone! Tiger Lily offers a monthly class for you, and your friends to enjoy! Select the monthly class on our website OR create a custom workshop to fit your group needs by filling out our lil questionnaire on our custom workshop page or by emailing us at: contact@tigerlilyflorist.com or call us at 843-723-2808.
Wine and Gift Basket Collection
Aww! It's a new baby! Congrats on your new job! I need a really nice hostess gift, a gift for a gardener....or a fab gift for any ole reason. Just some of the reasons to send Tiger Lily's Wine and Flower gifts sets. One of our top sellers! Our Baby Crates Gift set offers the most thoughtful and premium choices for a new baby. Our reusable wood crate is filled to the brim with your color selection of flowers and added gifts of organic natural wood bead rattler/teethers, an adorable plush animal, baby rattler, so-so soft organic muslin swaddling blanket and two adorable soft bibs with organic teethers attached! Add some wine, champagne or local chocolates to make this a total Charleston Lowcountry baby gift they will always remember! We also feature Wine and Flowers, The Ultimate Gift crate and more featured on this handy gift set page. Perfect gift choices from Tiger Lily!